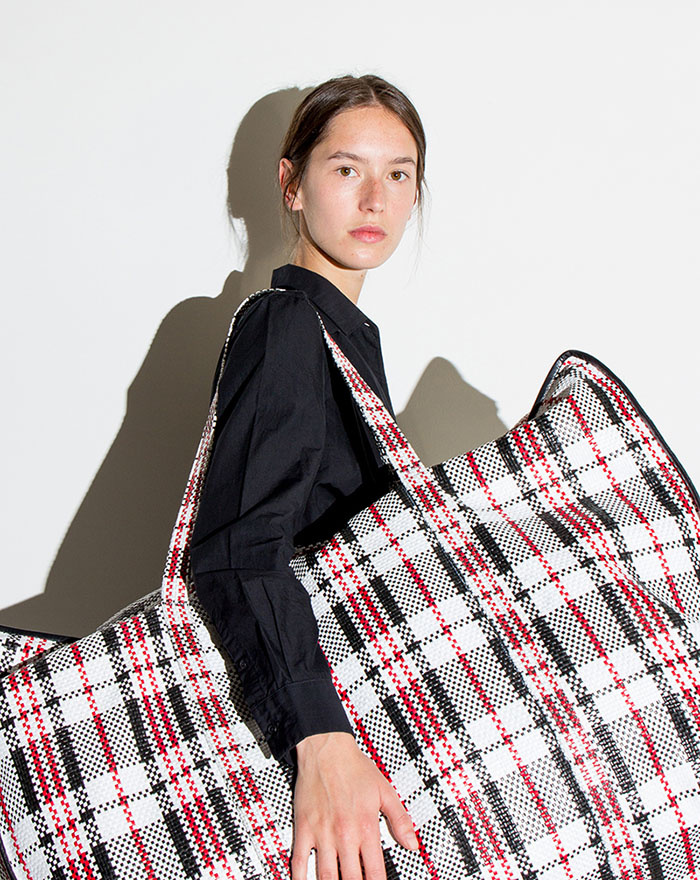 Part I
bag, noun \ bag also bäg \, a container made of thin material (such as paper, plastic, leather or cloth) that opens at the top and is used for holding or carrying things
WELL, THIS IS IT.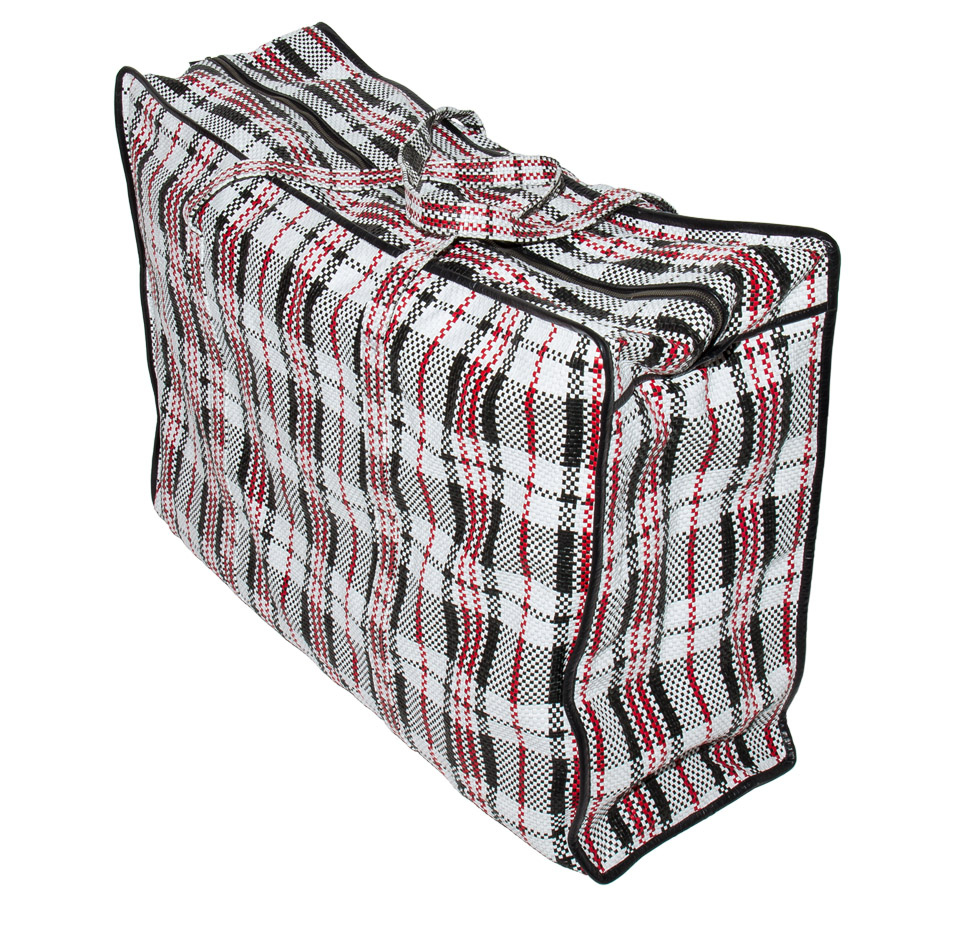 HANDWOVEN


100% GENUINE GOAT LEATHER
VEGETABLE TANNED

LONG LASTING METAL ZIPPER
CANVAS LINING
THREE INSIDE POCKETS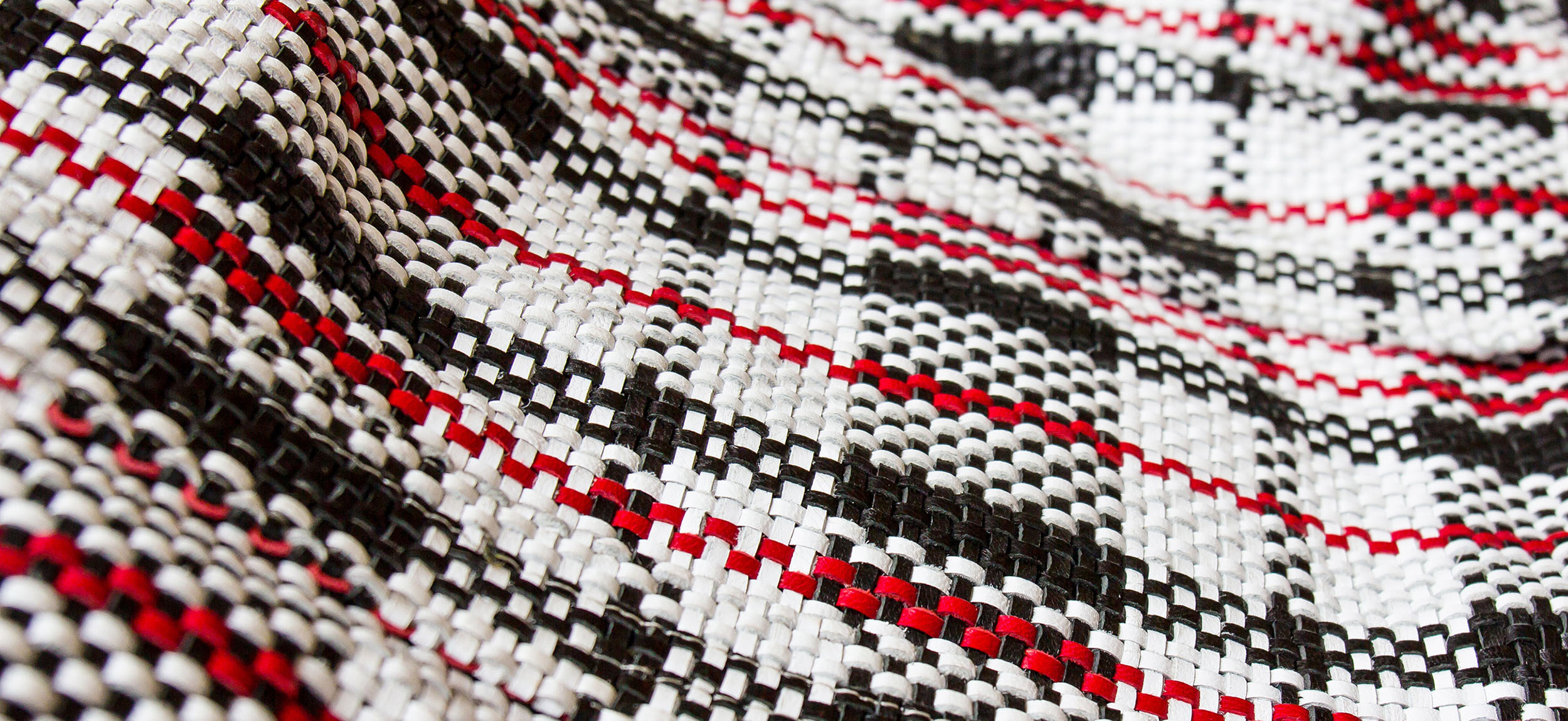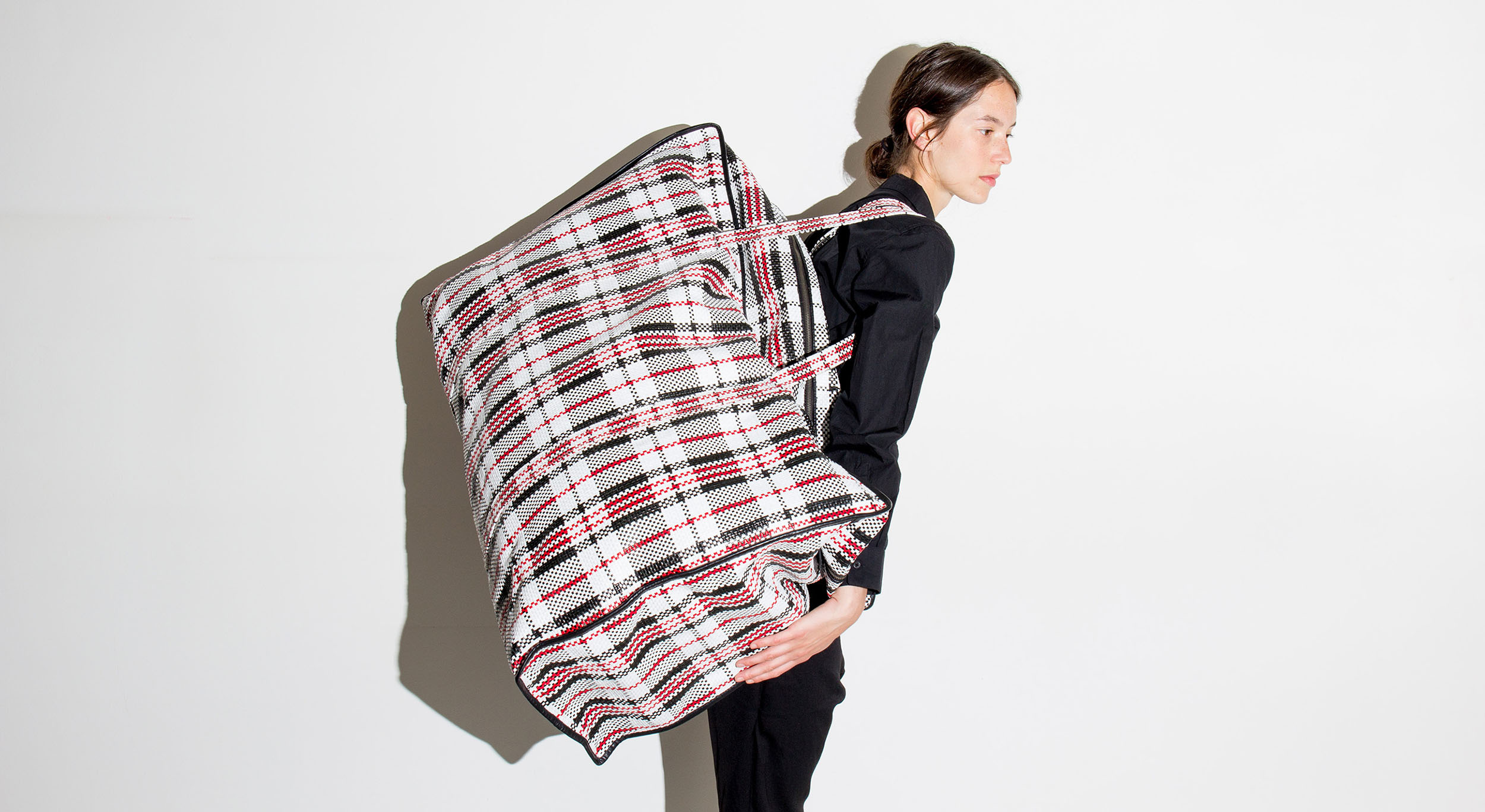 OUR EXTRA LARGE 82:59:28cm STANDARD BAG 1
IS MADE TO THROW IN EVERYTHING YOU'D NEED FOR A WEEK OR TWO
DEPENDING WHERE YOUR TRIP IS TAKING YOU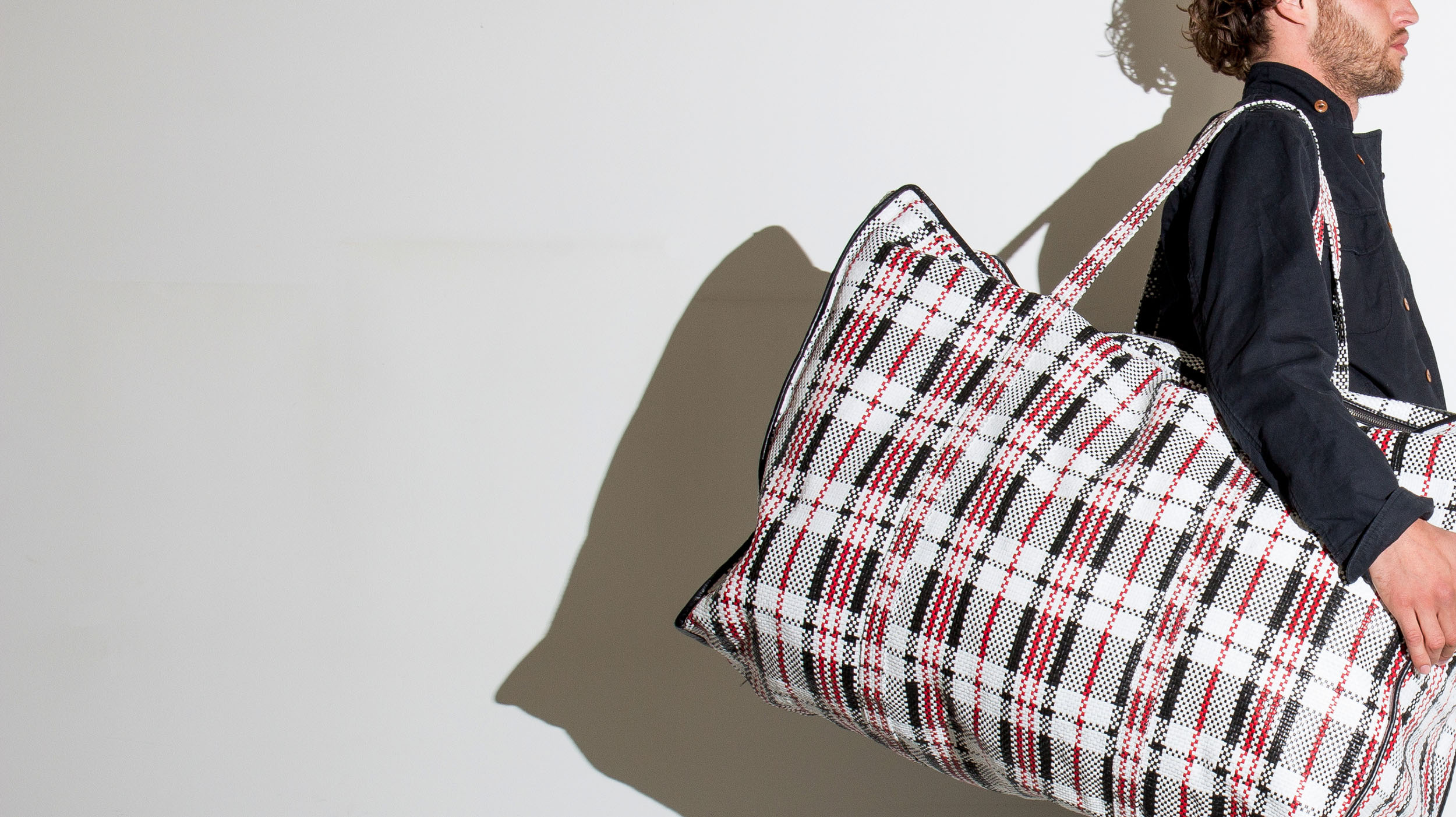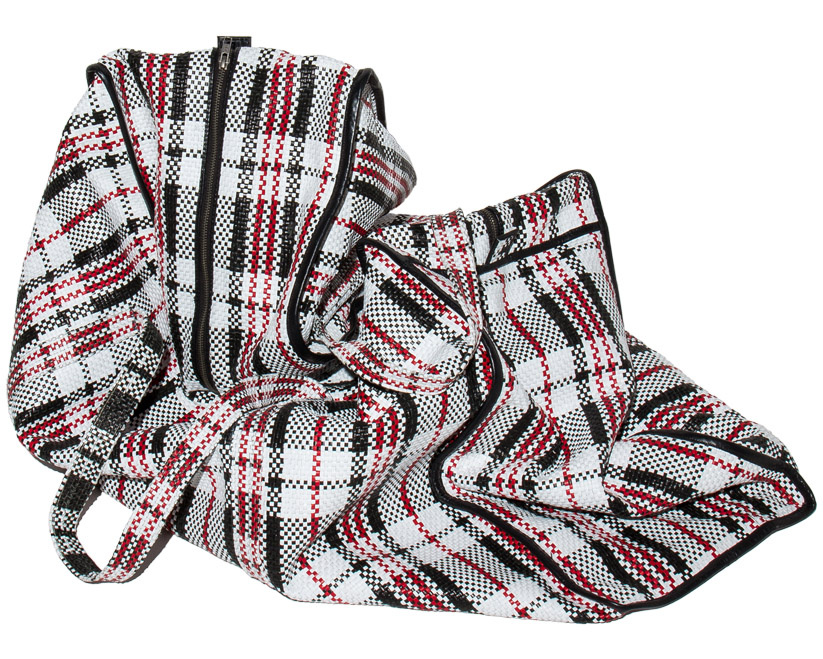 ---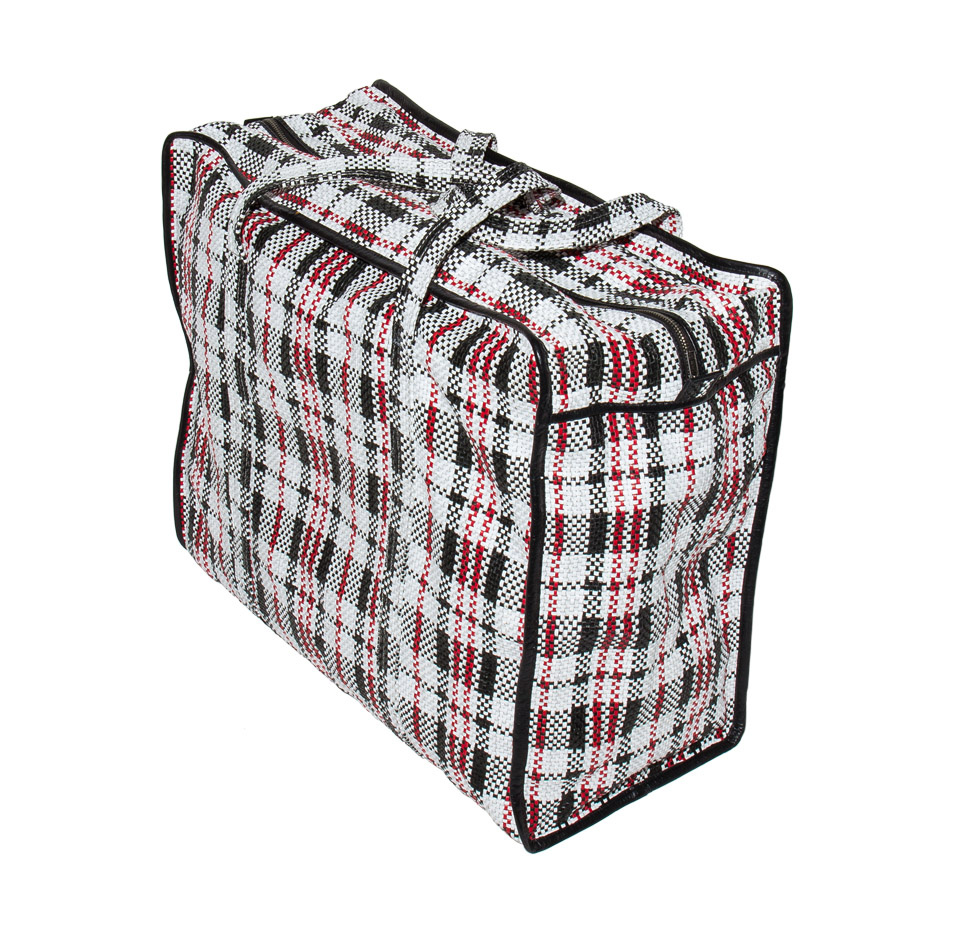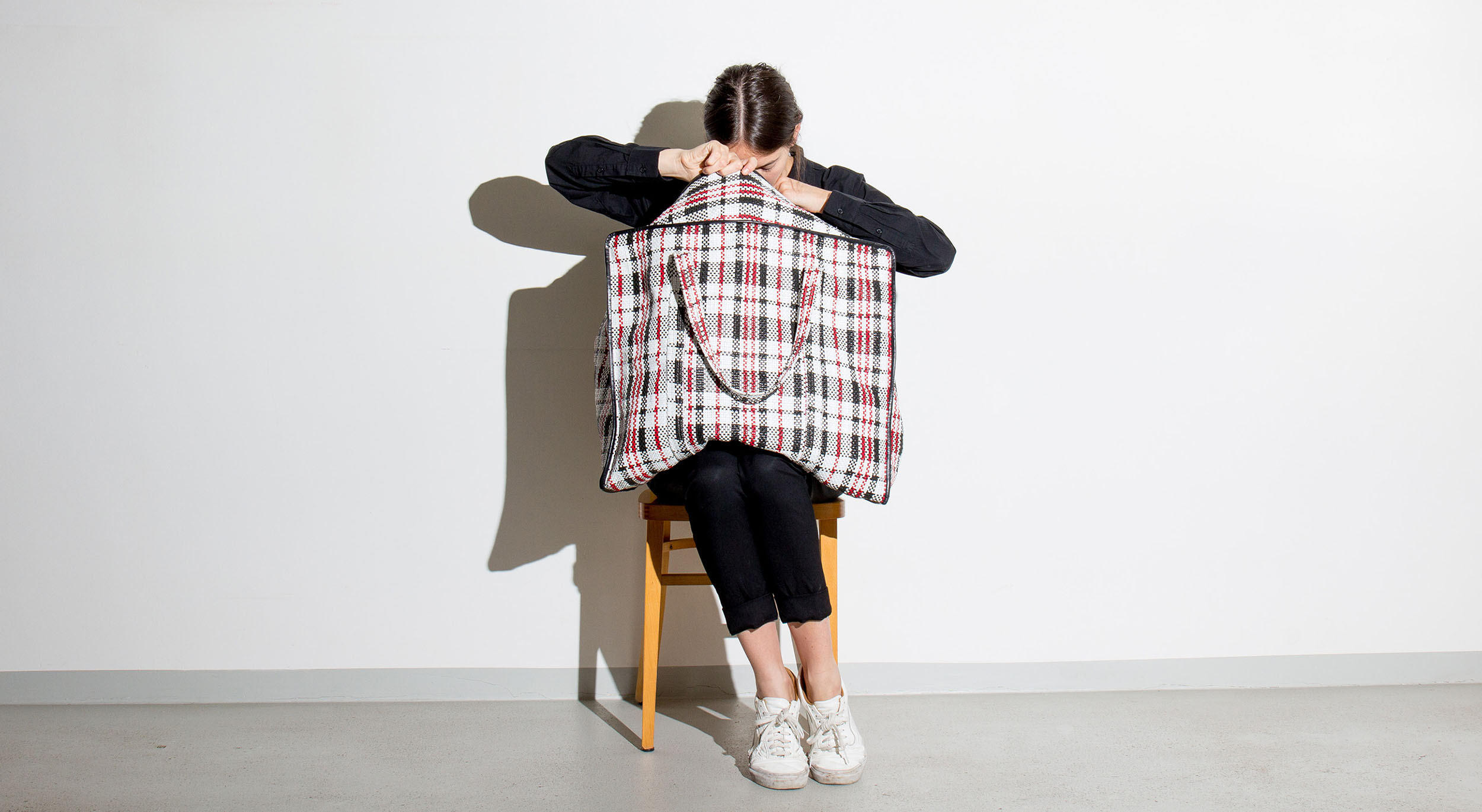 THE LARGE 55:48:25cm STANDARD BAG 2
IS GIVING YOU ENOUGH ROOM TO PACK FOR AT LEAST
THE WEEK-END – A VERY LONG WEEK-END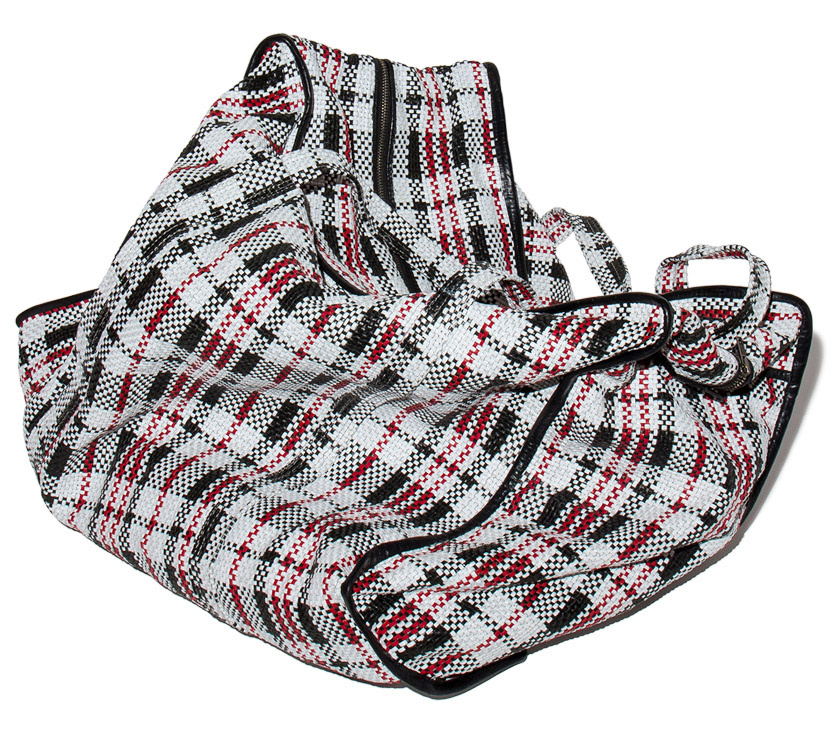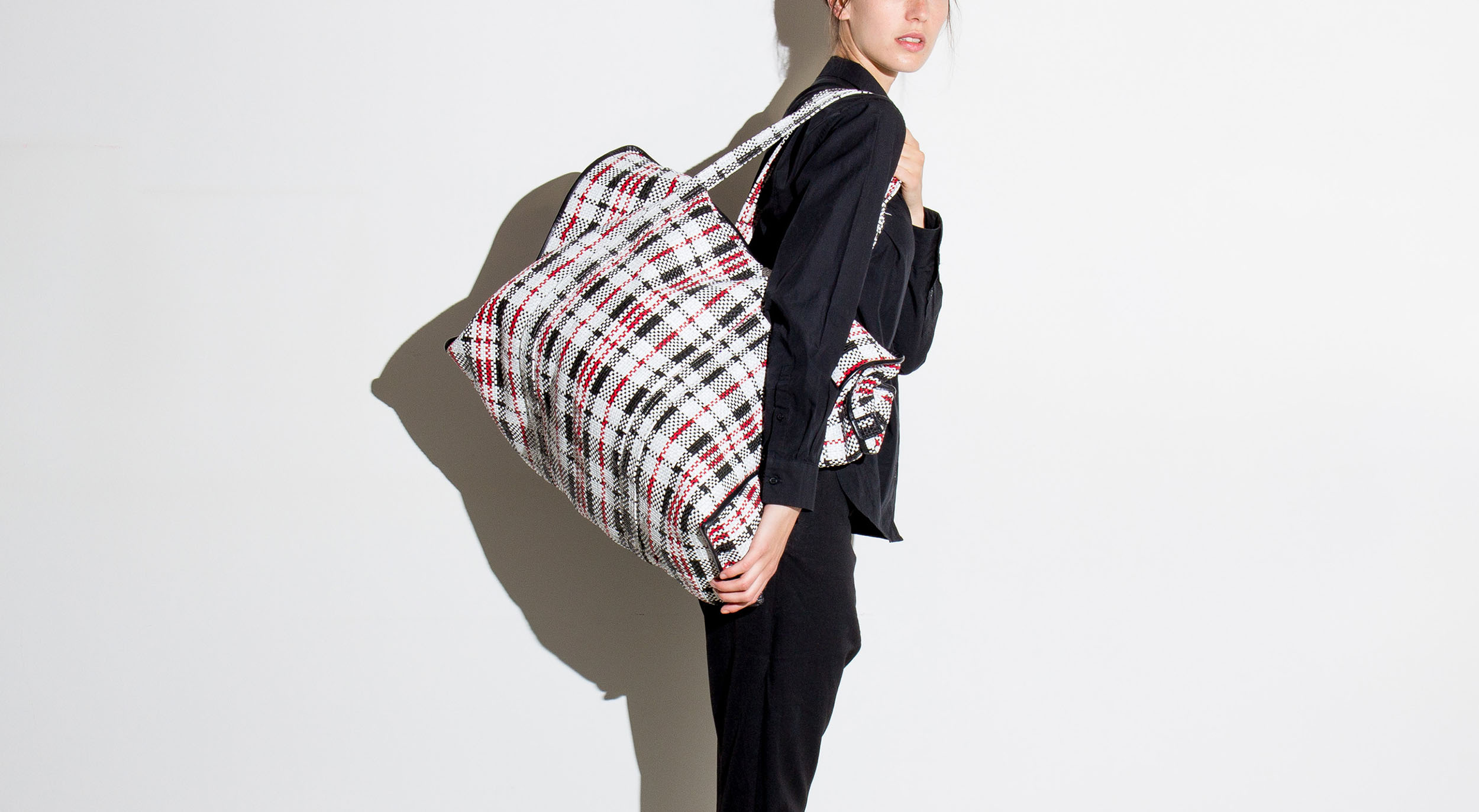 ---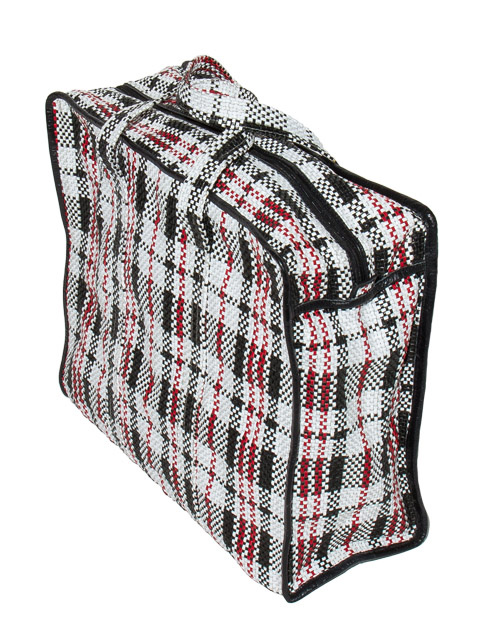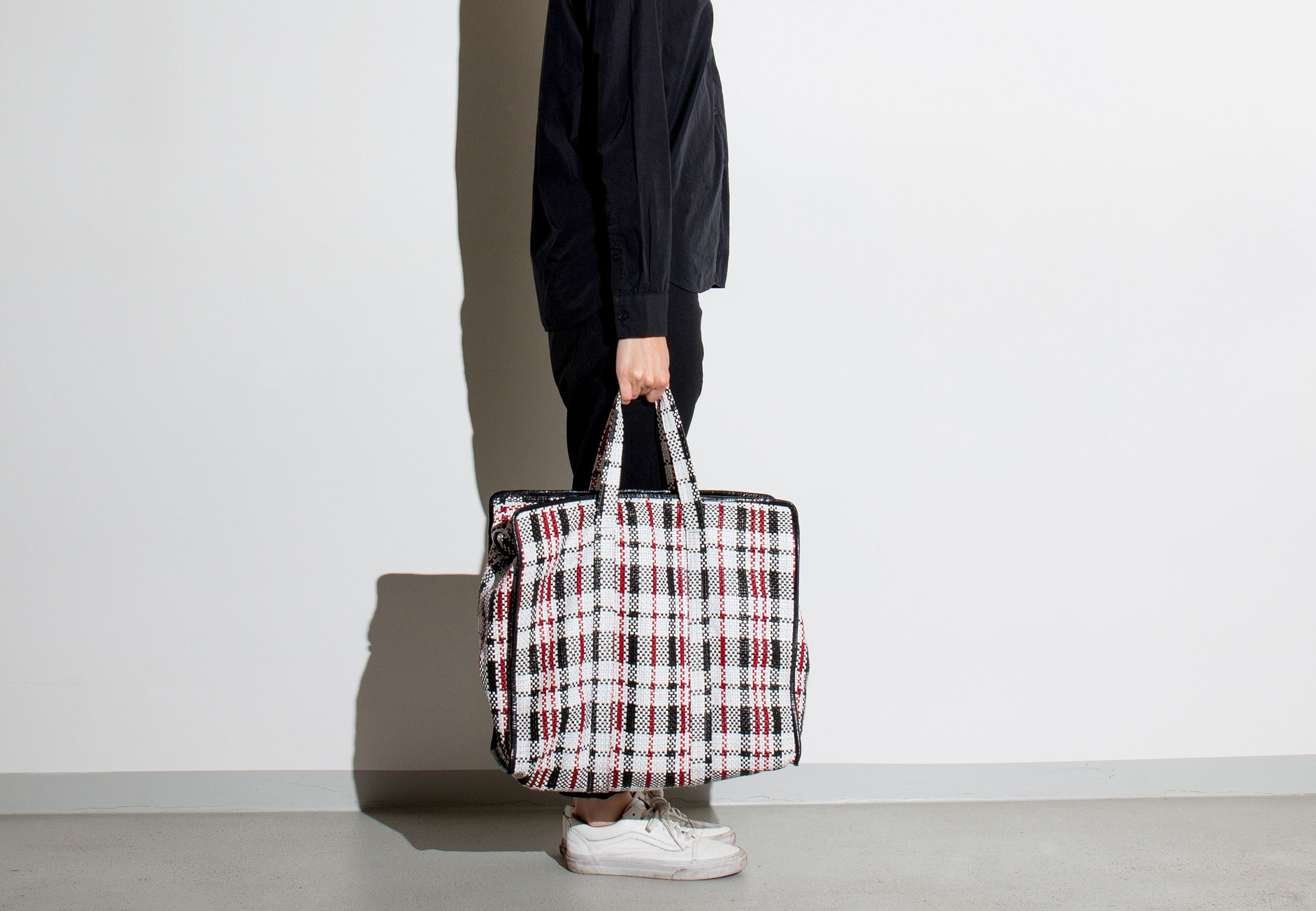 THE MEDIUM 43:38:19cm STANDARD BAG 3
IS THE PERFECT EVERYDAY TOTE, SHOPPER AND SLEEP-OVER-BAG THAT HOLDS ALL THE GADGETS AND SURPRISES ONE NEEDS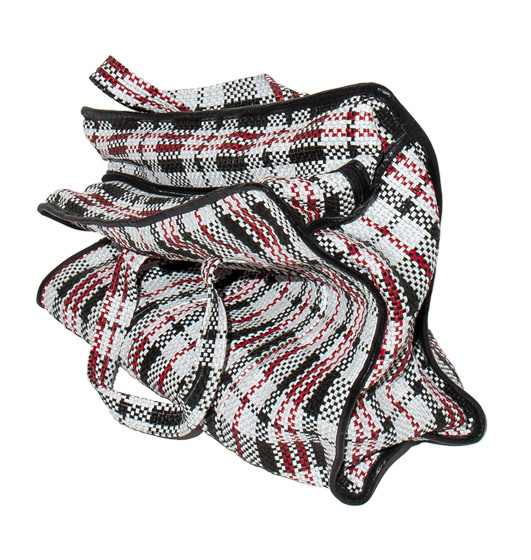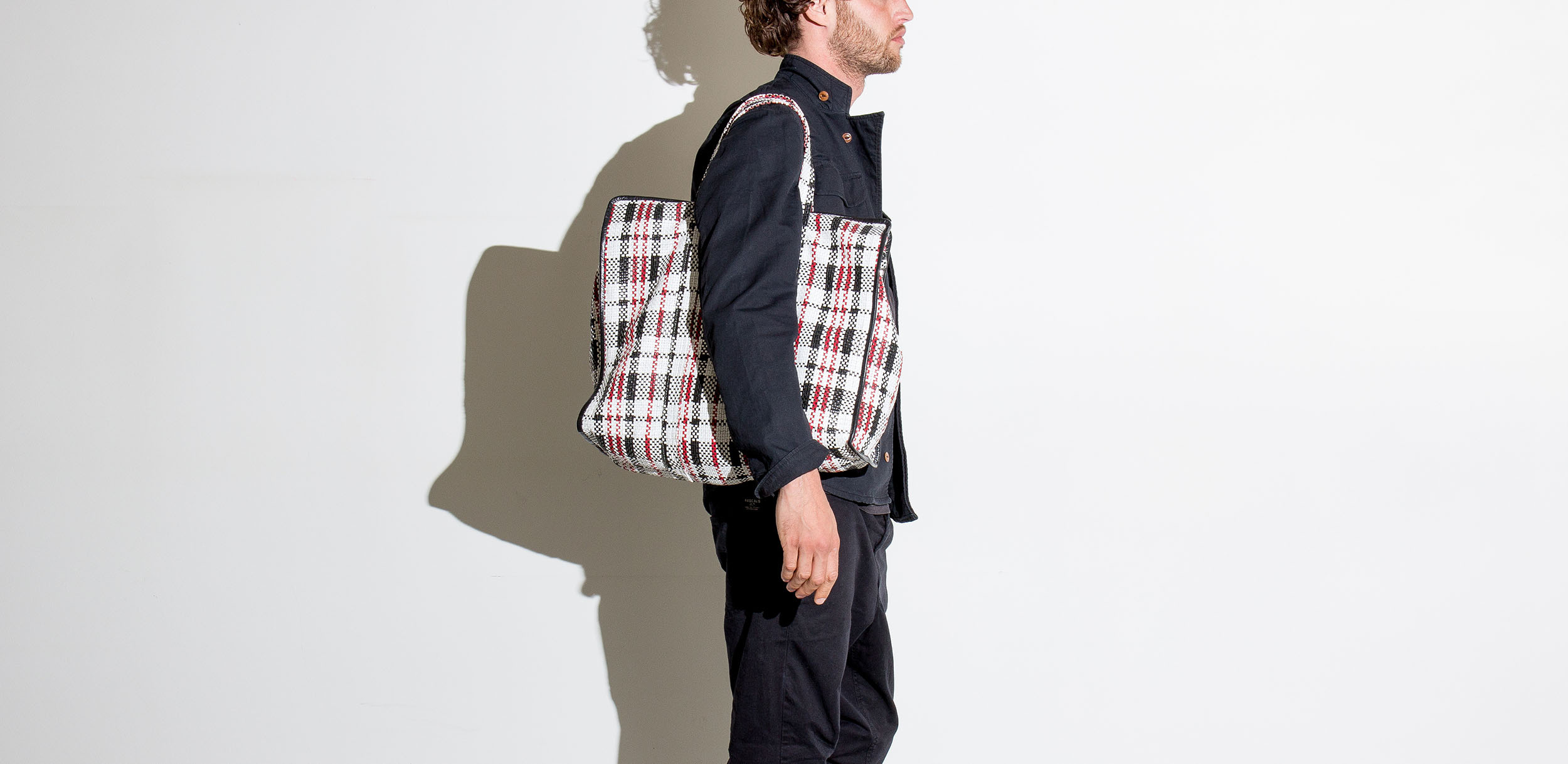 ---
FROM LEFT TO RIGHT
STANDARD BAG 3
MEDIUM (43:38:19cm)
STANDARD BAG 2
LARGE (55:48:25cm)
STANDARD BAG 1
EXTRA LARGE (82:59:28cm)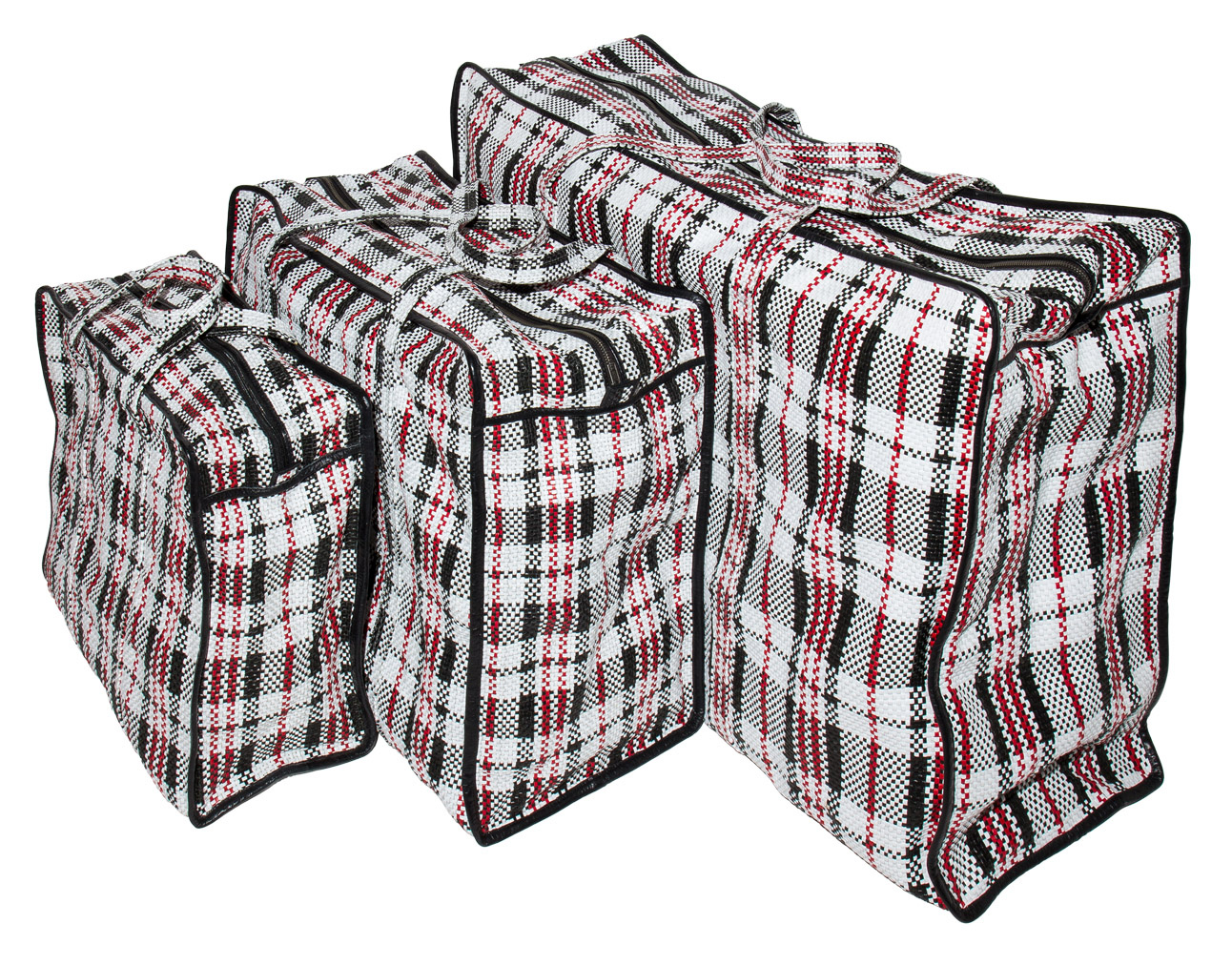 BUY THE STANDARD BAGS
AT
ANDREAS MURKUDIS BERLIN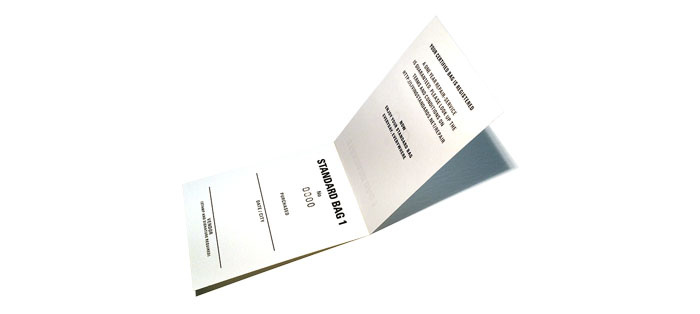 ALL BAGS ARE NUMBERED AND REGISTERED.
CERTIFIED BAGS HAVE A ONE YEAR REPAIR-SERVICE WARRANTY
PLEASE DO EXPECT THEM TO LOOK REPAIRED ON RETURN
> THIS IS PART OF THE FUN <
A BIG THANK YOU TO OUR MODELS LEA RÖSCH AND ROBIN SCHOENEFELD
IT WAS MARVELOUS WORKING WITH YOU

---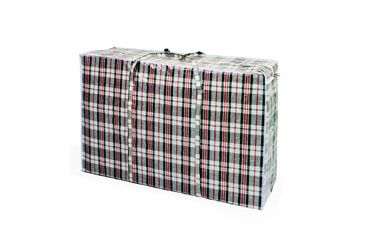 A STANDARD BAG MANIFESTO
Part II
From Kejetia Market in Nigeria to the souks of Tanger; the Grand Bazaar in Istanbul and Chatuchak Market in Bangkok to the back alleys of Hong Kong, Macao and Shanghai there is one pattern we trust in, one pattern to transport our goods, loves and lives. Branded by myths and legends, a global icon, a symbol of the intrepid traveller, globalization woven into a tartan.
It has been given more names than the 91 words the Inuit use for describing snow, it's called Chinatown-Tote or China-Bag in New York, Polen- or Türken-Koffer in Berlin, Ghana-Must-Go-Bag in Nigeria and cabas Barbès in Paris.
We call it: THE STANDARD BAG; the last bag you'll ever need.
Handwoven. 100 percent genuine leather. 100 percent legend.
WE SALUTE!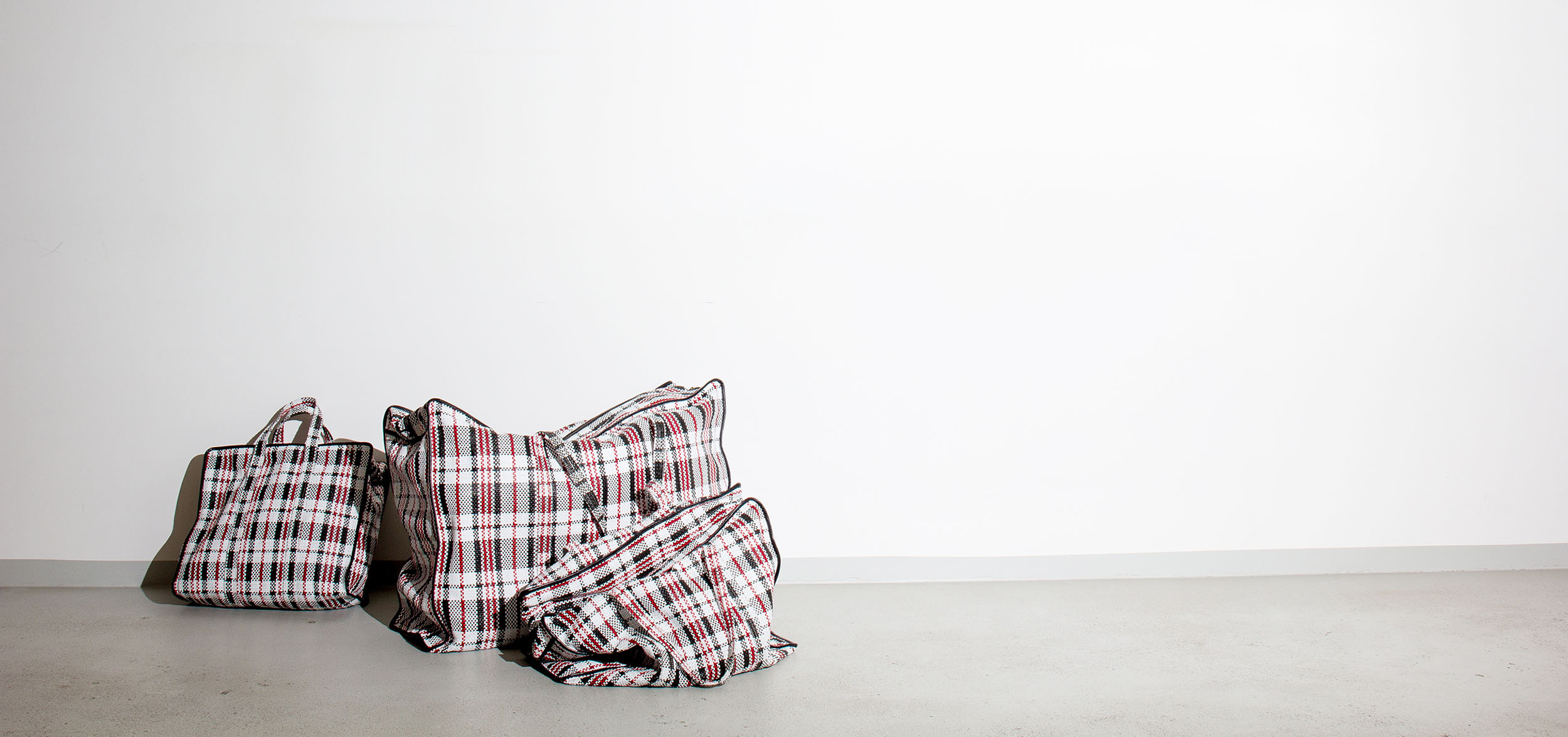 MORE STANDARDS TO COME SOON