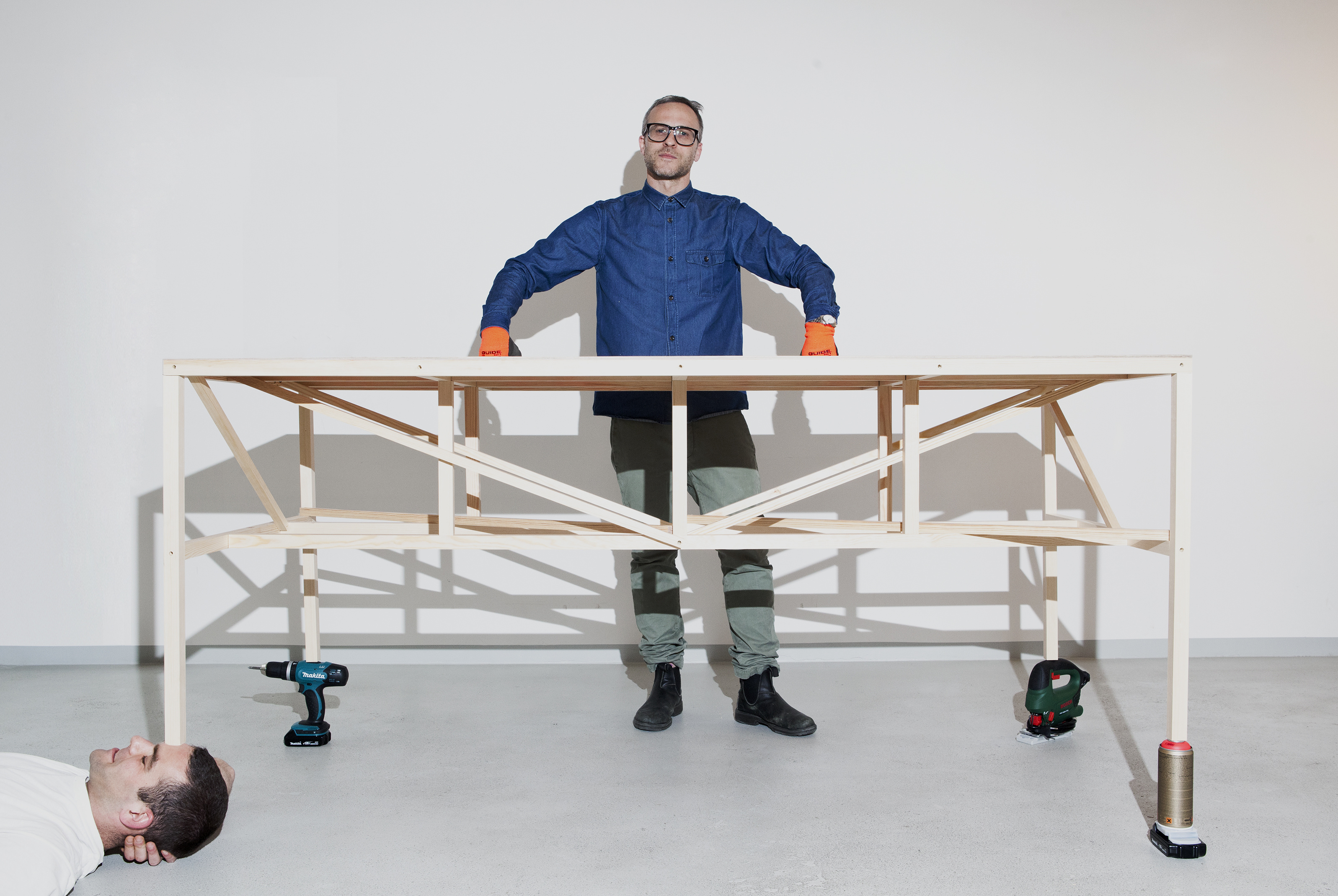 Too many nice pieces of art
and too little wall space
leaves you with one option only.

Turn the tables,
just create more space
CHRIS REHBERGER
CREATIVE DIRECTOR/FOUNDER
LIVING STANDARDS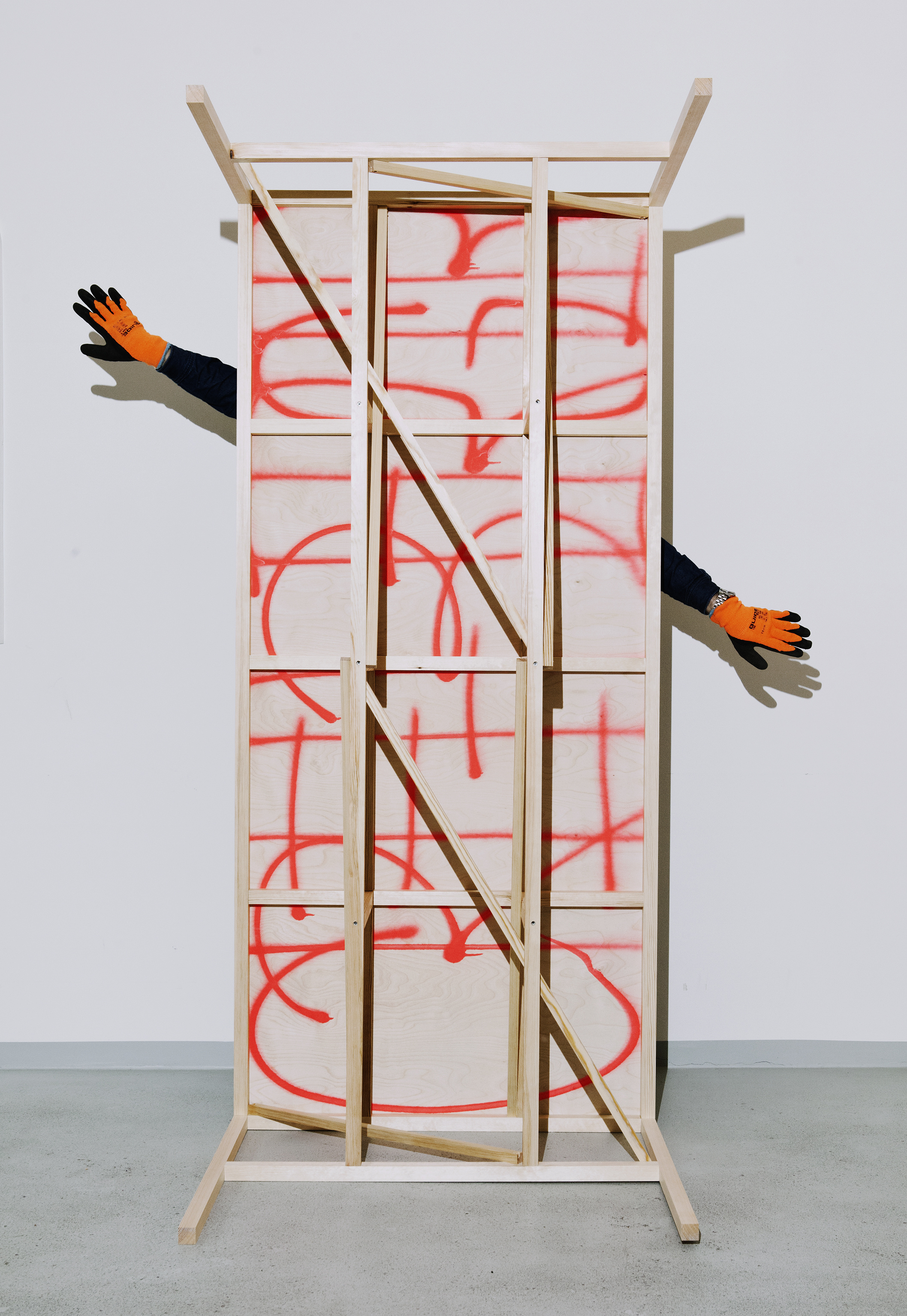 A SHORT
HISTORY OF THE
TURN TABLE
A few years back we were curating and installing a photography and illustrations show in New York City. Running quickly out of wall space because of the sheer amount of works a solution needed to be found, quickly. Renting tables for 200U$ a pop per day was out of the question.
The solution was to create a table made of hardware store material the handyman at the venue could recreate easily by himself with a very simple construction plan. The prototype was constructed in Berlin at the DOUBLE STANDARDS studio, the mothership of LIVING STANDARDS, and posted as a work in progress project.
Not long after posting, the first order requests ROLLED IN and the idea was born to go into production with the prototype. All of which were signed by CHRIS Rehberger with a large sprayed-on autograph on the lower surface of the table top.
The TURN TABLE is the refined version of the exhibition table and will be presented on September 15 2017 18 - 21hrs at ANDREAS MURKUDIS concept store, SUPPORTED by Our/Berlin Vodka on Potsdamer Strasse 81, 10785 Berlin